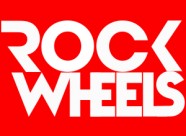 Banda Rock Wheels
Contato: contrerascab@gmail.com e (11) 99697-9613
Release
Formada em São Paulo por músicos experientes, a banda Rock Wheels conta com um vasto repertório roqueiro, que passa pelas diversas vertentes do estilo, dos anos 60 aos dias atuais.
Em suas apresentações, o público tem vibrado com versões fiéis para sucessos de: Beatles, Foo Fighters, The Black Keys, Rolling Stones, Pearl Jam, Deep Purple, Led Zeppelin, Kiss, Nirvana, Green Day, AC/DC, Journey, Van Halen, Ozzy Osbourne, Guns N' Roses, Ramones, Faith No More, The Who, Red Hot Chili Peppers, Bon Jovi, Muse, Rush, Aerosmith, Whitesnake, e The White Stripes, entre muitos outros.
A banda Rock Wheels é formada por: Luiz Ribeirinho (voz), Rodrigo Torres (guitarra), PH Mazzilli (baixo), Paulo Serafim (guitarra e teclado) e Carlos Contreras (bateria).
O grupo tem se apresentado regularmente em casas como O'Malley's, Willi Willie, Ozzie Pub (ex-Kiaora BF), Hangover (Sorocaba), e Bar do Porto (Indaiatuba), além de realizar casamentos, aniversários e eventos corporativos.
Para saber mais: bandarockwheels.com, no Facebook, canal no Youtube
Fotos
Vídeos
 Banda Rock Wheels – Even Flow (Pearl Jam)                          Banda Rock Wheels – R U Mine? (Arctic Monkeys) ao vivo
Banda Rock Wheels – Mr. Brownstone (Guns N' Roses)           Banda Rock Wheels – Sweet Emotion (Aerosmith) ao vivo   
        
Banda Rock Wheels – Cult of Personality (Living Colour)            Banda Rock Wheels – Black Dog (Led Zeppelin) ao vivo
Banda Rock Wheels – Times Like These (Foo Fighters) ao vivo     Banda Rock Wheels – Lonely Boy (The Black Keys) ao vivo
Banda Rock Wheels – You Give Love a Bad Name (Bon Jovi)        Banda Rock Wheels – Highway Star (Deep Purple) ao vivo